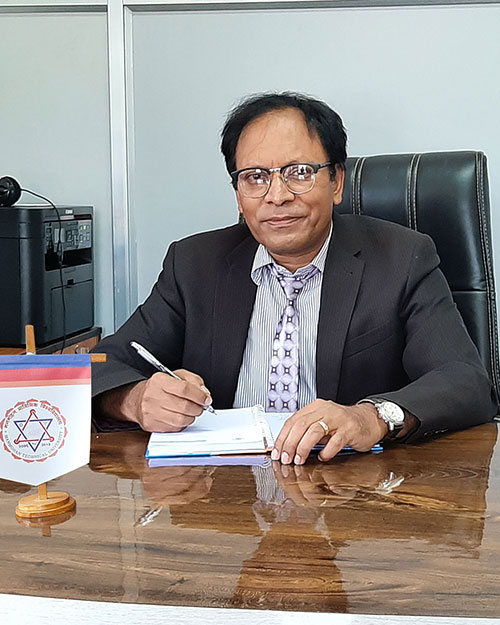 Message from the Dean
It is my pleasure to welcome you to the School of Engineering at Manmohan Technical University. The School has its vision to establish excellent engineering education system that produces competent and enterpreneurial engineers. It is believed that our graduates will be able to perform best engineering practice for the development of our nation as well as the globe. Our syllabuses have been designed specifically balancing practical and theoretical courses. The undergraduate and graduate programs for various engineering branches are targetted to be launched in due course of time. The academics shall be complemented with advanced research laboratories.
For additional details, you are cordially welcome to visit our website. It will be my pleasure to receive constructive comments and suggestions so that the School of Engineering will be able to offer the best engineering education in Nepal.
Dr. Prachand Man Pradhan
Dean, SOE
email: prachand.pradhan@mtu.edu.np